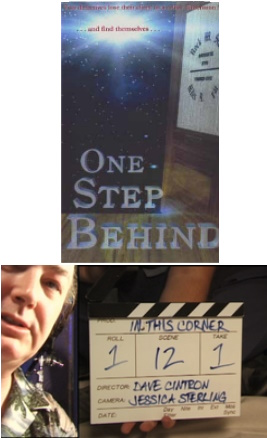 Short Films
I have been directly involved in writing, producing and directing three short films.
The first was One Step Behind in the early 90's, an independent effort co-written and produced with Richard Culver. One Step Behind is a crazy psychic detective romp through an alternate universe and worth watching just because it's so weird.
The second was Webbgirls in 2000, a sitcom pilot shopped to comedy channels in the Los Angeles area, co-written with Todd Gilbert and co-produced with Michael Manasseri and Kimberley Kates. Webbgirls is an R rated comedy about 2 sisters who start a voyeur web site to get out of trouble, and of course it just gets them in even more trouble.
The last was In This Corner, self written, produced and directed in 2003.
My next short film is in pre-production .