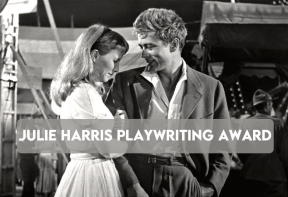 Winner of the 2022 Julie Harris Playwriting Competition
"Plagiarist is an exploration of Shakespeare's process that addresses the often told rumor that he plagiarized others. The play portrays Shakespeare as a genius. It takes us through Shakespeare's prime all the way to his deathbed. Every act contains some phrase or description that can be directly traced to the works of Shakespeare and it's done perfectly. Both Shakespeare enthusiasts and non will be entertained by this story." – Beverly Hills Theatre Guild Newsletter
There is virtually nothing about Shakespeare's life that we can prove. But there is a great deal that we can suppose based on the times and dramatis personae present. This play was written to give life to the man who wrote these many great plays and attempts to connect us with the source of his unsurpassed creativity and those who inspired him.
As a slice of life at the turn of the 17th century, The Plagiarist is meant to respond to and converse with many, if not all, of Shakespeare's plays. The Plagiarist features Ben Jonson, Thomas Middleton, Francis Beaumont, Francis Bacon and even Agnes Shakespeare as possible collaborators. Just as Henry VI is subject to claims of having been a collaboration itself. Henry VI in all its parts is also the story of the life of that king, as The Plagiarist is of Shakespeare's life, as it is also written in Elizabethan English.
Shakespeare himself is depicted as a man who struggles with the loss of his only son, the need to spend half the year in London away from his family, the demand of turning out a new play every year and his need for creative stimulus to survive in an age where there is no safety net, no matter how vulnerable this makes him.