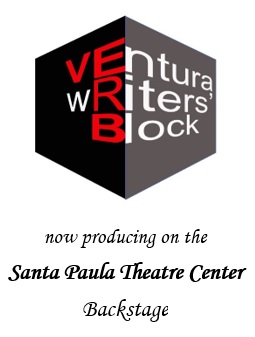 Stage Plays
In 2014 I became involved in a series of workshops where the subject was writing One Act stage plays. This grew into The Ventura Writers' Block, a group of local writers producing plays a few times a year.
Five of my short plays have since been extended into full length versions and I've continued to build a library of one-acts. Several more are in various stages of completeness as with any writer.
The Plagiarist (WINNER, Julie Harris Playwriting Competition, 2022)
Escape (WINNER, Moondance Festival 2017)
Resurruption (Finalist, Moondance Festival 2016)
Psylo and Psylo, the Musical
Safety (short) (Selection, Warner Int'l Playwright Festival 2016)
Fail Safe (short) (Winner, Worst Nightmare Play Festival, 2020)
More information is on New Play Exchange
Complete List
Send Dave an e-mail
Non-Fiction
Osiris, Darwin, Einstein is an essay on the origin, evolution and destiny of the human spirit. It also serves as an introduction to the subject giving a history of human evolution, the Egyptian civilization and the ancient Osirian religion. The book is in divided into four parts.
Identity is an introduction that lays a foundation of the three core concepts represented by the title: Evolution (Darwin), Egypt (Osiris) and Science (Einstein).
Dichotomy is the central theme of the book, laying out the evolution of the abstracts principles of a spiritual philosophy, how that manifested in ancient Egypt, and how the ancient Egyptian philosophy is just as relevant today as modern science.
In Trinity the many creation theories of Ancient Egypt are described and explained. The reader is informed not only of their content, but how they fit together and how they connect Man with the Creation event.
In Multiplicity it all comes together in a fusion of religion and science.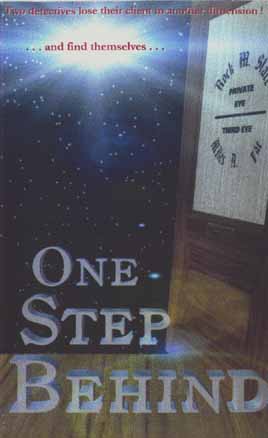 Short Films
I have been directly involved in writing, producing and directing three short films.
The first was One Step Behind in the early 90's, an independent effort co-written and produced with Richard Culver. One Step Behind is a crazy psychic detective romp through an alternate universe and worth watching just because it's so weird.
The second was Webbgirls in 2000, a sitcom pilot shopped to comedy channels in the Los Angeles area, co-written with Todd Gilbert and co-produced with Michael Manasseri and Kimberley Kates. Webbgirls is an R rated comedy about 2 sisters who start a voyeur web site to get out of trouble, and of course it just gets them in even more trouble.
The last was In This Corner, self written, produced and directed in 2003.
My next short film is in pre-production .